About Island Jaunt
Island Jaunt is a new site featuring island travel destinations, including tourist attractions, and other interesting places on the islands one would enjoy visiting.
I live in California so you may think it's a state and there are no islands there, but you would be wrong. So I may include one or more California island locations.
The site is a work in progress so come back soon for more island writeups and photos.





* some links on this site may be affiliate links which means I might get paid if you buy something from those sites where the links go. In those cases, the prices you pay are the same as what everyone else pays.
---
Admin,
Charles Harmon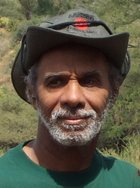 Legal
Affiliate Disclosure
Privacy Policy
Terms of Service
Contact